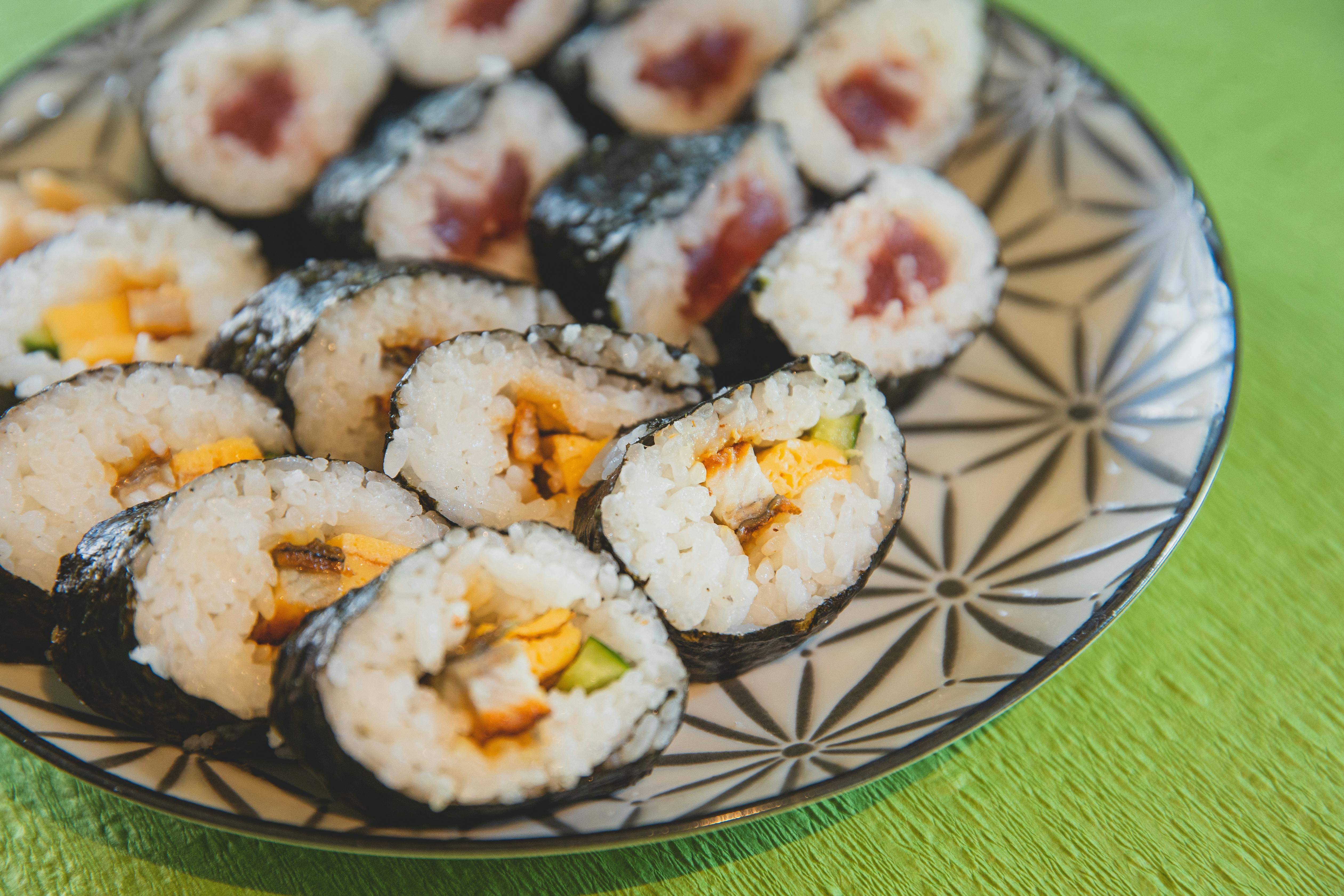 It's no secret that a complete remodeling job, even if it's just for one room, can cost thousands of dollars. While the cost may be justifiable if you plan to stay in the home for a long time, most remodeling projects increase the value of your home by as much as 80 to 90 cents for every dollar you invest. So if you're looking to sell your home soon, or if you're buying and selling a home for a profit, you want your improvements to be simple and inexpensive.
Perhaps the place to start is to improve the things that people can see. The first thing homebuyers see is the exterior of your home. In rural or suburban areas, home sellers need to make sure the bushes are trimmed, the grass is cut, and the landscaping is well-kept. Improving these areas and eliminating those visible nuisances will add the most value per dollar to your home. Consider these ideas:
Clean the patio. Remove trash and yard waste. Mow the lawn and keep it in good condition with proper watering and application of fertilizers appropriate to the season. Use a weed beater to get into tight corners and along the edges of sidewalks
and house Trim hedges, remove weeds and mulch lower beds.
Eliminate clutter and clutter inside the house. You will most likely be showing the house to potential buyers, so you will want to organize the house and get rid of clutter or store it. The idea is to make the house as less emotional or impersonal as possible so potential buyers can imagine living there. Your house is much more salable when there is less stuff in it, plus a nice and tidy house will appear bigger and more elegant.
Clean, clean, and clean some more. Nothing improves the value of your home more, and for such a small investment, than a good cleaning. Mold, mildew, leaks, stains, or any evidence of dirt are unattractive and will do little to whet a homebuyer's appetite. Homes that look and smell clean have great market appeal. Even an older house with old appliances will do just fine if everything is spotlessly clean.
It's much cheaper to wash your walls or siding than it is to repaint or replace siding, and often a good cleaning will make your home's finishes look like new. Pressure wash the exterior of your home and wash the interior walls. Clean your windows so it's hard to tell if they're there.
And the smells and the pets? You may adore your dog, but that doesn't mean prospective owners should remember your presence. Keep in mind that pet, cigarette, and food odors tend to linger, so clean your carpets, floors, and furniture, and do what you can to remove those odors.
Add a new coat of interior paint. Sometimes you really need to repaint, but you can do it yourself relatively cheaply on interior walls.
First, plug any holes, no matter how small. For a silky smooth finish, apply a coat of primer. After the primer dries, lightly sand it with fine-grit (220-grit) sandpaper. Apply the first coat of latex paint, then lightly sand that coat as well. Wipe down the walls with a damp cloth after each sanding session. Then apply the last coat of latex paint.
Don't be afraid to spend a couple extra bucks on good paint rollers. Those five for $10 rollers will make your walls look stained. Also, paint with a neutral color like beige. It will make the house look bigger and be harmless to buyers. Also, semi-gloss paint will make your walls appear brighter. If your walls have blemishes, such as dents in the drywall or cracks in the plaster, consider using matte paint to hide those blemishes. Keep in mind that flat paint is easily soiled and difficult to clean, so leave it until just before the open house.
Consider the kitchen and bathrooms. Realtors say that kitchens and bathrooms often sell the house. As for the kitchen, the most important thing for buyers is that it appears spacious. If, for example, your kitchen counter is littered with appliances, you may choose to leave one or two appliances there, but the rest must go.
Outdated or worn cabinets can ruin your entire kitchen, but refinishing them is relatively cheap and easy to do. If you have a dark or small kitchen, make it look bigger and brighter by using a lighter finish on the cabinets.
When it comes to bathrooms, studies show that homeowners who did major bathroom remodeling jobs recouped 88-91% of their costs. Beyond major renovations, realtors say that simply replacing your towel rails, toilet seats, light fixtures, drawer/cabinet handles, or sink can make a world of difference to potential buyers. Just seal and redo grout countertops, sinks, tubs, and showers.
What about the roof? The biggest concern for most homebuyers is the roof, according to brokers. Typically, if your roof is 5-10 years old, it's probably fine. But a roof that is 17-20 years old or older can be a problem. Buyers tend to shy away from unresolved maintenance issues, and the more problems they find, the more they want to negotiate the price.
Carpet and floor cleaning options. You can shampoo or steam your carpets, or you can use a dry cleaning system, which requires no water or steam rental, and dries instantly and eliminates virtually all mold and bacteria. Apply according to manufacturer's instructions, then vacuum. If all else fails, hire a professional to do the rugs for you. You'll be surprised how much better your carpet will look after a good cleaning.
If your carpet is in poor condition, you can replace it or you can restore the original hardwood floor. Hardwood floors are very popular right now, and in many cases, older homes have a nice hardwood floor under the rug. Rip up some carpet in a closet or other inconspicuous area to check the condition of the floor, and compare the price of refinishing hardwood to installing new carpet.
Lights, modern light switches and sockets. Some of the new style switches can be easily installed using the wires that already go to the old switches. Just be sure to turn off power to the room or the entire house before doing any work. The new outlets look nice and give the impression that the electrical wiring in the house is newer than it actually is.
In general, older people are more sensitive to glare than younger people, and many people prefer indirect lighting to direct lighting. "People often prefer lights to be hidden, so the light source is masked. Nice warm colors are also appealing," she says. Also recommended: On darker days, leave the lights on and the curtains open.
Lay trim and wood trim. Simple crown molding or molding and chair rail are the easiest and most typical DIY updates found in newer homes and go a long way in improving the appearance of rooms. For an even bolder statement, paint the walls a neutral flat color and paint the trim a bright white.
Hang cool curtains and blinds. Blinds don't cost much and curtains can be cheap too. Over time, the sun fades the colors of your blinds and shades, so the new ones will make a better impression than the old ones.
Five quick facts for home improvement
When it comes to home renovations, it's amazing how quickly things can grow. Take a bathroom, for example. Maybe all you want to do is remove the old, peeling wallpaper and add a fresh coat of paint. Then you start thinking about replacing the old linoleum floor with tile to complement the new paint job, replacing the toilet, and maybe adding a new countertop.
Just like creating a budget to manage your income and expenses and live within your means, it's smart to plan your home improvements and distinguish between what really needs to be done and what you want done. Consider these tips:
First things first: take it one room at a time.

Remember, it's easy to bite off more than you can chew when it comes to home improvement. Keep your remodel manageable and affordable by tackling one room at a time. You'll feel a greater sense of accomplishment when completing a project, plus you'll discover key lessons to apply to the next room.

Curb appeal counts. Take a critical look at the appearance of your home from the street.

Small, inexpensive changes will go a long way in improving your home's curb appeal. Store personal effects away from the front yard. Cut back excess growth, maintain the landscape, and make sure your lawn looks green and healthy.

Clean now to profit later.

Keep your home clean and clutter-free for your own enjoyment now and for faster, higher returns when you decide to sell.

Focus on the kitchen and bathrooms.

You will hear it over and over again because it makes sense. An updated kitchen is cash in the bank when selling your house. The good news is that to add value, you don't need to spend a lot of money on a total remodel. And remember, bathroom upgrades are second only to kitchens when it comes to maximizing a homeowner's return on investment.

Pay the principal.

When you sell your home, the profit you make will be the amount you have left over after paying off any outstanding loans. You can build more equity and put more money in your pocket at closing by paying down principal whenever possible.
Beware of over-enhancement

There are many factors involved in deciding which improvements will actually add value to your property instead of being a big expense for you. For example, adding a garage instead of a carport would definitely make your property more attractive to buyers in almost any neighborhood. However, adding a pool to the backyard would probably only be an effective improvement in a warmer area, not a neighborhood that experiences 7 months of cold weather out of the year!
In terms of your home's resale value, the best home improvements are largely cosmetic: a new roof, paint, carpeting, minor kitchen and bathroom renovations, and only those alterations and additions that align your home with others in the neighborhood. These improvements increase the value of your home virtually dollar for dollar. To find out what might be typical in your neighborhood, do your research. Drive around and see what the houses look like. Visit open houses. Monitor sales prices and ranges. Improvements are generally wise if they do not raise the value of your home more than 20 to 25 percent above the current value of similar homes in the community.
Typical improvement and its approximate value:
Minor kitchen remodel, 94%
additional bathroom 89%
Major kitchen remodel, 87%
Family room addition, 84%
Two-story addition, 84%
Attic bedroom, 83%
Master suite, 82%
Bathroom renovation, 73%
Lining replacement, 71%
Cover addition, 70%
Window replacement, 68%
Home office, 64%